Football-starved Bébé doesn't deserve the criticism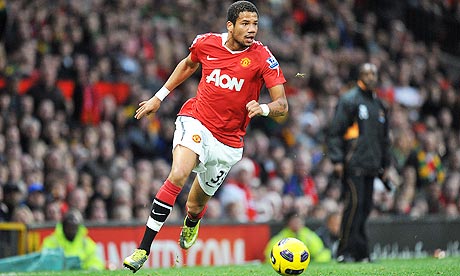 Over the years, there have been several who have tried their luck at Old Trafford but some have instead long faded away from memory; for those unlucky ones, it hasn't quite been a theatre for which they can achieve their dreams in. Having the talent is one thing, but having the temperament to go further is another.
It is testing times for both Gabriel Obertan and Thiago Bébé. On the back of a rather unforgettable evening against Crawley Town in the FA Cup 5th round, where Manchester United limped to a 1-0 victory, they are the subject of strong criticism from some sections of the fans and media. Such scapegoating that is hardly justified for two talented players starved of regular football.
They require patience; and much more. They require understanding and some sympathising. Bébé, in particular, is hardly in a position that should warrant such scrutiny. Indeed, he has made only three starts so far (and a further four from the bench, including a game against Bursaspor in which he scored) in his short United career so it is remarkable his future is already being put into question.
Signed from Vitória S.C as a relative unknown, here is a player that arrived at Old Trafford without any sort of match practice, and having played at an even lower level in the Portuguese 3rd division just last year, he surely requires time to settle into (fairly) new surroundings. Bébé's £7million fee raised a few eyebrows, understandably, but that was hardly his fault and the media attack that followed was hardly justified, most of it happening even before he kicked a football in the red of United. Such a valuation does at least indicate the player's talents – the same that had Carlos Queiroz (and, apparently, Jose Mourinho) sit up and take interest.
In an article for the Telegraph, respected journalist Mark Ogden pointed out that while the forward does have some 'raw talent', his crossing ability is 'woeful'. Interesting; when asked about that on Twitter, he replied:
"That was his seventh appearance. Shouldn't Man Utd players be able to cross by their seventh appearance?"
Perhaps, they should be able to. He has great technique – he has shown that at times, so Ogden's point that he cannot cross is up for debate. For those who have criticised the Portuguese winger, another tweet directed to me sums up the thoughts of the general consensus on the player's worth.
"Do you see him becoming a player that can turn a game v Chelsea or Arsenal or Real Madrid?"
It's far too early to say. Although, and this is no comparison of talent, you would have said the same about Cristiano Ronaldo or Nani at this stage of their United career. He needs time; in a few years, who knows? Would he still be a United player? Who knows? And that's the point of the article – who knows what he could do in the future and who knows how good he is and can be having played so little. It's far too premature to make definite conclusions at this moment of time. Extra empthasis on the word 'time'…