Archive | July 2009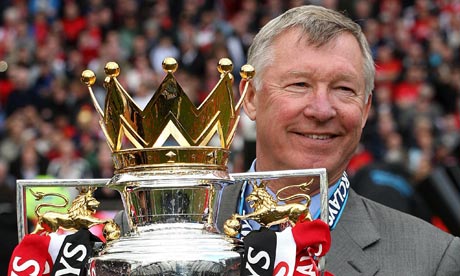 City may have dominated the back pages over the summer with their transfer exploits but Sir Alex Ferguson doesn't see United's neighbours mounting a serious title challenge next season.
He told the BBC: "It won't be easy for them to win anything, even with the players they have bought.
"I can't look at them as our main competitors. Liverpool and Chelsea are our main competitors."
The bookies seem to agree with the United boss, City are currently fifth favourites with the Premier League betting odds and Arsenal, even without Emmanuel Adebayor, are available at shorter odds. At the moment you have to agree with Sir Alex, they may have spent a lot of money but it has all been on strikers, with the exception of Gareth Barry, and the Scottish boss is as intrigued as anyone as to how Mark Hughes will pick his City side.
He added: "They have bought a lot of high-profile players but they have 10 strikers,that is a hell of a lot. I have not spoken to all the managers but the one or two I have are saying 'Who are they going to leave out?'
"How does he pick a team? We are all interested."
The Manchester derby will be a fantastic occasion next season. Not only do City see themselves as title contenders but there will also be the Carlos Tevez factor. Ferguson has said Tevez wasn't worth £25million and to be honest this is the only point I disagree with him on, if Ronaldo is worth £80m surely Tevez is worth £25m? Whether he was worth the transfer fee or not he will up his game when he plays United and will probably score, after watching him for two years at Old Trafford we all know he is capable of it anyway.
City may have spent much more than United but the arrivals of Barry, Tevez, Roque Santa Cruz, Adebayor and whoever else they sign still won't make them a better team than United. It may take a month or two for the side to gel and that could be crucial, for their hopes of Champions League qualification let alone the title. I wouldn't go betting against them breaking the top-four, they certainly have the capability and firepower to do that, but I severely doubt they'll seriously challenge for the title.
In the meantime, the guys at Studs Up have created another ingenious cartoon strip. Enjoy!