Reports: United have clinched Valencia signing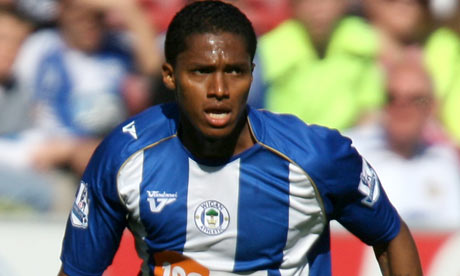 Have Manchester United secured their first signing of the season? Or is this just another story speculated by the media? After months of speculation, People newspaper says that Man Utd have clinched Wigan midfielder Antonio Valencia for £15.25m.
Since the departure of Ronaldo, Valencia has found himself linked to Manchester United for a few months now but it is still unclear that this story is true, considering that a tabloid has broken the news instead of the club.
If Valencia has signed, or is set to sign, he looks a welcome addition as the Ecuadorian midfielder has experienced his best season yet for Wigan, with a number of impressive performances. In total this season, Valencia has scored three goals and created five assists in a total of 31 games with the Latics.
People also claims that United are now setting their sights on capturing Lyon's Karim Benzema for £40m and winger Alexis Sanchez who plays for Udinese. Whether or not these reports are true, it is sure to settle some nerves as United have lost two of their key men in Ronaldo and Carlos Tevez.