Barcelona vs Manchester United: The Champions League final preview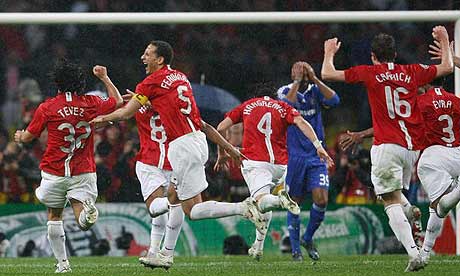 The two of the finest teams in Europe contest for what is the greatest prize in the continent. Rome's Stade Olympico will play host to what is sure to be a terrific final.
Manchester United will look to become the first club to ever retain the Champions League trophy, and Barcelona will attempt to win for the first time since 1992.
Whoever wins the game will also complete a season treble, Manchester United having already won the Premier League and Carling Cup while the Catalan Giants have won the Copa del Rey and the league title.
Expect the Red Devils to go for a 4-3-3 formation, with three central midfielders and three forwards. Michael Carrick, Anderson and either Paul Scholes or Ryan Giggs will make up the midfield. Park and Rooney are likely to play as winger forwards with Ronaldo straight down the middle.
Barcelona will have a similar formation, Xavi, Iniesta and Keita possibly making up the midfield, and manager Pep Guardiola is likely to opt for his ever successful three forwards combination of Messi, Henry and Eto.
Barcelona have known to be weak at the back, especially now with the fact that Eric Abidal and Dani Alves are serving suspensions. Yaya Toure may make it as emergency centre back with former United defender Gerard Pique along side him. That inexperience at the back may spell trouble for Barca, so that is an area of vulnerability United have to exploit.
The danger of the Barcelona team lies in Leo Messi, who is arguably the world best player, as his abilty to change a game instantly with his dribbling, pace and vision.
With two of the best from Europe, or indeed the world, competing  it is sure to be a great final. Who will be victorious on the day, Barcelona or Manchester United?